A healthy immune system defends the body against disease and infection. But if the immune system malfunctions, it mistakenly attacks healthy cells, tissues, and organs, which is called autoimmune disease. Scientists know about more than 80 autoimmune diseases, and all combined affect about 3% of the US population. 
In today's landscape, many labs are working on the diagnosis and treatment of this disease, and are looking for ways to streamline operations and increase efficiency. As a reliable partner in natural autoantibody (NAA) research, Creative Biolabs is proud to stand by clients providing NAA detection services specifically for research on autoimmune disorder diagnosis.
With years of experience in the field of NAA research, Creative Biolabs has established an autoantibody library associated with autoimmune diseases, from which every client can find the interested autoantibody for deeper exploration on NAA associated systemic lupus erythematosus (SLE), rheumatic diseases, celiac disease, Sjögren's syndrome (SS), and myasthenia gravis (MG).
Improved NAA detection services are designed to promote research on diagnostic markers for autoimmune diseases. Customers can choose from a variety of autoantibody testing methods at Creative Biolabs, covering western blot, enzyme-linked immunosorbent assay (ELISA), immunofluorescent staining, immunosensor, and antigen array. The skilled expert team is also prepared to tailor the detection projects to meet the unique requirements.
"Autoantibody tests have been widely used for autoimmune disorders including SLE. For example, anti-nuclear antibody, called ANA, is present in nearly everybody with active lupus, and ANA tests are an efficient screening tool for SLE," said a member of the Creative Biolabs NAA team, "we've identified some key NAA markers associated with SLE, such as anti-ANA, anti-dsDNA, anti-C3, anti-C1q, anti-La, and are trying to expand it to a larger list. Our relentless dedication to accuracy, timeliness and regulatory rigor will help make your innovations reach patients faster."
Besides, for other kinds of autoimmune diseases, Creative Biolabs has also extended the services to cover more NAA targets. More information can be found at https://www.creative-biolabs.com/natural-autoantibody/.
Media Contact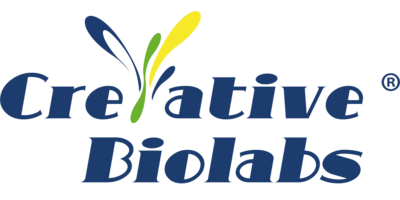 Company Name
Creative Biolabs
Contact Name
Candy Swift
State
New York
Country
United States
Website
https://www.creative-biolabs.com/natural-autoantibody/