Closet & Storage Concepts has a professional team that offers a home improvement franchise opportunity that goes above and beyond what others present in the industry. 
There are many home improvement franchises claiming to be superior to the next. Unfortunately, many even fail to prove what makes them remarkable. With Closet & Storage Concepts, starters will experience a systematic and organized franchise. Unlike other Franchises that render a few training guides to starters, this home improvement franchise goes a few steps further. 
Closet & Storage Concepts provides training backed by over 30 years of closet Storage franchise experience for a simplified franchise process. The company's franchisees will have two weeks of training at the headquarters and an additional two weeks spent at their location. Additionally, franchisees will be acquainted with everything they need to know about operating a custom closet business, including training in lead generation, financial control, design/construction, business administration, operational systems, etc. 
Business starters who wish to receive support and counseling programs to manage their new businesses need reputable companies like Closet & Storage Concepts in their corner. They will not only gain some insight into the business but also gain support to help them grow their custom closet business. The programs entail support in showroom site selection, shop setup, advertising materials, conferences, SEO & social marketing strategies, website, and internet marketing support, etc. With the Closet & Storage Concepts franchise opportunity, franchisees will gain access to a large protected territory. Franchisees who need to open multi-unit custom closet franchise opportunities can rest assured that Closet & Storage Concepts will get them covered. 
Investment is an essential requirement in all home improvement franchises, but the clarity of a Closet & Storage Concepts investment is one of the reasons its home improvement franchise opportunity stands out. The company offers clients a low-cost initial investment while providing everything needed to run the business.  This company offers a 5% weekly royalty payment, a $ 95,800 minimum initial investment, a net worth of $300,000, and an $85,000 liquidity requirement. Closet & Storage Concepts lays out the cost of establishing businesses, making clients aware of what it will take to get the franchise started. The company offers a 25% discount off its franchise fee to qualified veterans through VetFran. 
Closet & Storage Concepts uses a time-tested and well-established franchise process to help clients run a home improvement business. First, clients must complete the registration online by filling in the necessary information. Once the clients have filled out the registration form, the company's franchise development expert will share more information about the franchise opportunity. After, clients will finalize the application and get invited to the headquarters to meet the team. At the headquarters, clients will sign the franchise agreement after reviewing the Franchise Disclosure Document. Lastly, clients will be welcomed to the Closet & Storage Concepts franchise team.
You can learn more about Closet & Storage Concepts by visiting their website or calling 8567334217. 
Media Contact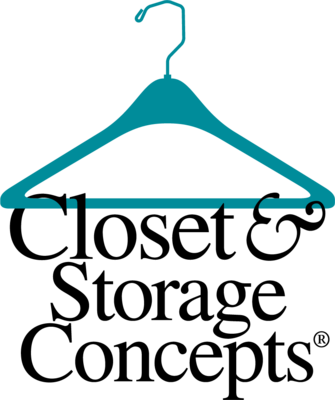 Company Name
Closet & Storage Concepts
Contact Name
Bob Lewis
Phone
8567334217
Country
United States
Website
https://closetandstorageconceptsfranchise.com/