Teaneck, NJ – Davis, Saperstein & Salomon, P.C. is one of New Jersey's leading personal injury law firms. They have been representing clients for years, ensuring their rights and interests are protected after an accident or a personal injury-related case. Focused on helping more community members and United States residents, the law firm has published an infographic looking into the three technologies used to reduce drunk driving and related deaths.
Announcing the drunk driving-related Infographic designed by the law firm, their spokesperson noted that the National Highway Traffic Safety Administration (NHTSA) reported more than 10,000 deaths from drunk driving accidents nationwide in one recent year. This climbing number does not reflect years of anti-drunk driving efforts initiated by the nation and various states. The lawyers, having represented drunk driving victims over the years, understand the first-hand impact of such accidents on the victims and their families.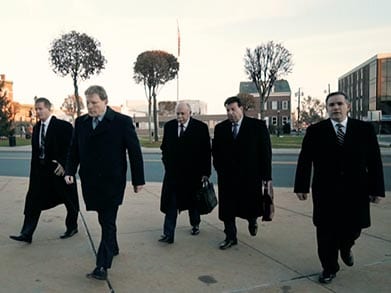 Contributing its bit to reducing drunk driving-related injuries and deaths, Davis, Saperstein & Salomon, P.C. is advocating for the use of Ignition interlock devices, Driver Alcohol Detection System for Safety (DADSS), and ridesharing apps. Explaining the technologies, the law firm's spokesperson noted that with Ignition interlock devices, drivers would be required to use a car breathalyzer to prove their sobriety before turning on the car engine. This device can effectively stop drunk drivers in their tracks, ensuring their inability to operate their vehicles and saving lives on the road. The lawyers further noted that this technology could stop more accidents, especially as a recent study revealed it had stopped over 2.3 million people from drunk driving since 2006.
Also encouraging the use of the Driver Alcohol Detection System for Safety (DADSS), the law firm noted that this promising technology works similarly to the ignition interlock system by preventing drunk drivers from operating their vehicles. The DADSS leverages two main methods to sense impairment in a driver; the first is breath-based and requires the driver to breathe into a sensor before their car engine starts. The other system uses a sensor to detect alcohol molecules in the driver's breath, ensuring that heavily inebriated drivers are prevented from operating vehicles and harming other road users.
The law firm also recommends using ridesharing and smartphone apps that aren't new but play a crucial role in getting drunk people home without the threat of drunk-driving-related accidents. Backing its suggestion with hard facts, the law firm cites a study wherein ridesharing apps have cut nationwide deaths by four percent and drunk driving-related deaths by more than six percent.
Davis, Saperstein & Salomon, P.C. remains committed to protecting its community and fighting for the rights of the injured. They are located at 375 Cedar Lane, Teaneck, New Jersey, 07666, US. For representation from a top Drunk Driving Accident Lawyer, Contact Davis, Saperstein & Salomon, P.C. today by calling (201) 907-5000 or visit their website for additional information.
Media Contact

Company Name
Davis, Saperstein & Salomon, P.C.
Contact Name
Garry Salomon
Phone
(201) 907-5000
Address
375 Cedar Lane
City
Teaneck
State
New Jersey
Postal Code
07666
Country
United States
Website
https://dsslaw.com/