Arlington, TX – DFW Urethane Commercial Roofing offers innovative solutions to residential and commercial clients in need of roof repair and replacement services. The Roofing Company in Arlington, TX, installs, replaces, and repairs many types of roofs including metal, asphalt, tar, and gravel, among others. Their innovative solution for metal roofing involves placing a new roof above the existing one professionally, without exposing clients to building contents. Their metal roofs are lightweight and seamless and have a watertight seal eliminating the constant occurrence of thousands of screws and seams.
The roofing company repairs existing roofs using silicone roof coating systems that have a warranty of up to 20 years. Their silicone sealant can be applied while businesses are open as it does not require tearing off the roof. The company's commercial roofing in Arlington TX can repair small and large roofing projects to cover up to 140,000 square feet and more. The roofers offer spray foam insulation services to regulate temperature and sound and minimize moisture in different types of buildings. They also collaborate with clients' insurance companies to provide the evidence needed to make a claim and offer services that will remain within the payout budget.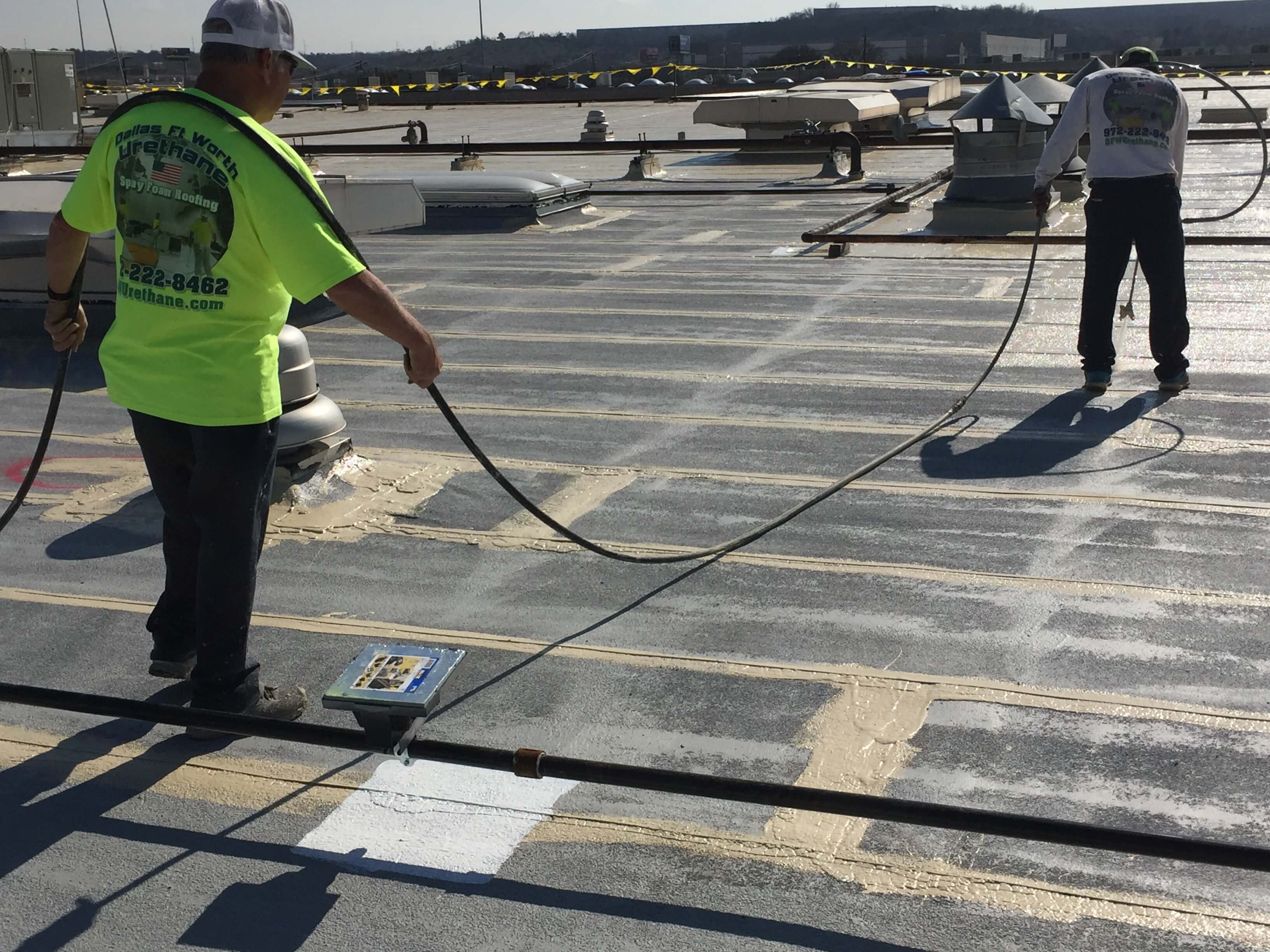 The roofer's storm damage repair uses a retrofit solution that is a watertight and durable alternative to conventional rubber roofs. They have an Enduris system for their repairs which is compatible with roofs like PO/PVC, EPDM, metal, mod-bi, bur, and spray polyurethane foam (spf). They have hail-resistant roofs which can withstand hail that is up to1¾" in diameter without leaking. They offer an I-90 wind uplift rating, depending on the roof underneath, backed by 10-year or 15-year warranties. The roofing company in Arlington, TX, offers free estimates on all their services upon clients' request.
The company representative had this to say about their services, 
"For more than 50 years, spray polyurethane foam (Spf) Has proven to be the highest-performing material on the market for commercial roofing, whether you're installing it on a newly installed deck or over your existing roof."
DFW Urethane Commercial Roofing only hires long-term trained technicians familiar with the installation, repair, and replacement of the roofs they service. The company invests in continually training its staff to adopt new, well-researched techniques that emerge in their industry. They use high-quality materials that have proven durability and offer value for money to their clients. The staff keeps clients informed at every step of the process, collaborating with them to understand their vision and make it a reality. 
DFW Urethane Commercial Roofing is located at 3400 West Division Street #500, Arlington, TX, 76012, US. Clients can contact their staff by calling (972) 222-8462. Visit the company website to learn more about DFW commercial roofer in Arlington that specializes in metal roofing, flat roofing, insulated roofing, and more.
Media Contact

Company Name
DFW Urethane Commercial Roofing
Contact Name
Office Manager
Phone
(972) 222-8462
Address
3400 West Division Street #500
City
Arlington
State
TX
Postal Code
76012
Country
United States
Website
https://dfwurethane.com/