The Bronx, NY: Bluesky Living At 183rd Street is the perfect place for students and young professionals looking for high-end housing in The Bronx. The apartments are designed with comfort and luxury in mind, featuring modern finishes and spacious layouts. Each unit is equipped with granite countertops, hardwood floors, and roof-top decks, providing residents with the perfect place to relax and unwind.
In addition to the luxury apartments, tenants also have access to community resources like a student lounge, which is a private lounge located at 2503 Hughes Ave. This is a great place for residents to socialize and connect with their peers. The 15 units are spread across several locations, such as 558 191st, 2427 Hoffman, 2377 Belmont, and 2320 Hughes, providing residents with a variety of options to choose from.
Bluesky Living is a reputable and BBB-accredited company owned and managed by Steven Kachanian and his team of an asset manager, property manager, and accounting officials. The team is dedicated to providing top-notch service to its residents and ensuring their satisfaction.
As part of its commitment to community engagement, the company organizes weekly Pizza Thursdays and Coffee Sundays, giving residents the opportunity to socialize and connect with their peers. Additionally, tenants at the student apartments in the Bronx can also meet the dedicated Experience Manager to voice their concerns and provide feedback, ensuring that any issues are addressed in a timely and efficient manner.
Safety and security are of the utmost importance at Bluesky Living At 183rd Street, with the property being monitored around the clock using the latest digital and camera monitoring system. This ensures that residents can feel safe and secure in their own homes and can relax and unwind after a long day.
One happy tenant said, "It's great to come home to a safe environment where it's quiet, and I can just come home and relax. And I love my roof." 
In addition to safety and security, the property also offers a range of amenities for residents. These include free WiFi, keyless entry, a computer lab, and free printing. The location of the apartments is also ideal, making it easy for residents to access the city's resources and opportunities.
Bluesky Living At 183rd Street helps tenants to manage their housing needs easily with the use of an online portal. The portal allows tenants to make hassle-free rent payments, communicate with management, submit proof of insurance coverage, and send maintenance requests. The maintenance crew then quickly addresses these requests, ensuring that any issues are resolved promptly.
Additionally, residents can sign up for the latest promotions, special pricing, and upcoming activity alerts by visiting the online portal. This allows them to stay informed about the latest happenings at the property and take advantage of any special offers that may be available.
The company can be reached by calling (718) 766-7080. Bluesky Living is located at 548 E 183rd St, The Bronx, NY, 10458. 
Media Contact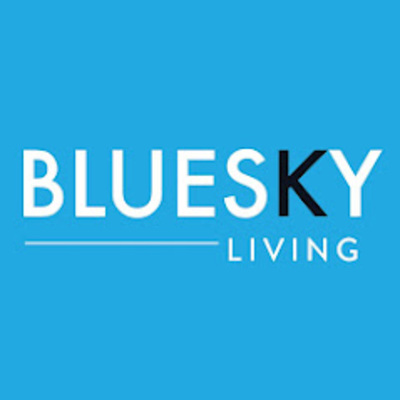 Company Name
Bluesky Living
Contact Name
Steven Kachanian
Phone
(718)766-7080
Address
548 E 183rd St
City
The Bronx
State
NY
Postal Code
10458
Country
United States
Website
https://www.blueskyliving.nyc/