Florida foreclosure defense lawyer David H. Charlip (https://charliplawgroup.com/stopping-a-foreclosure-sale/) has released a valuable article, titled 'Stopping A Foreclosure Sale'. This piece aims to provide homeowners with strategic and insightful guidance on stopping a foreclosure sale, particularly emphasizing Florida's judicial foreclosure procedure.
In the insightful article, the distinguished Florida foreclosure defense lawyer highlights the importance of understanding the foreclosure process. He elucidates the specific legal avenues available to homeowners who may face a foreclosure sale, thereby empowering them to take effective action. The article is a testament to Charlip's commitment to elucidate complex legal matters for those grappling with foreclosure issues.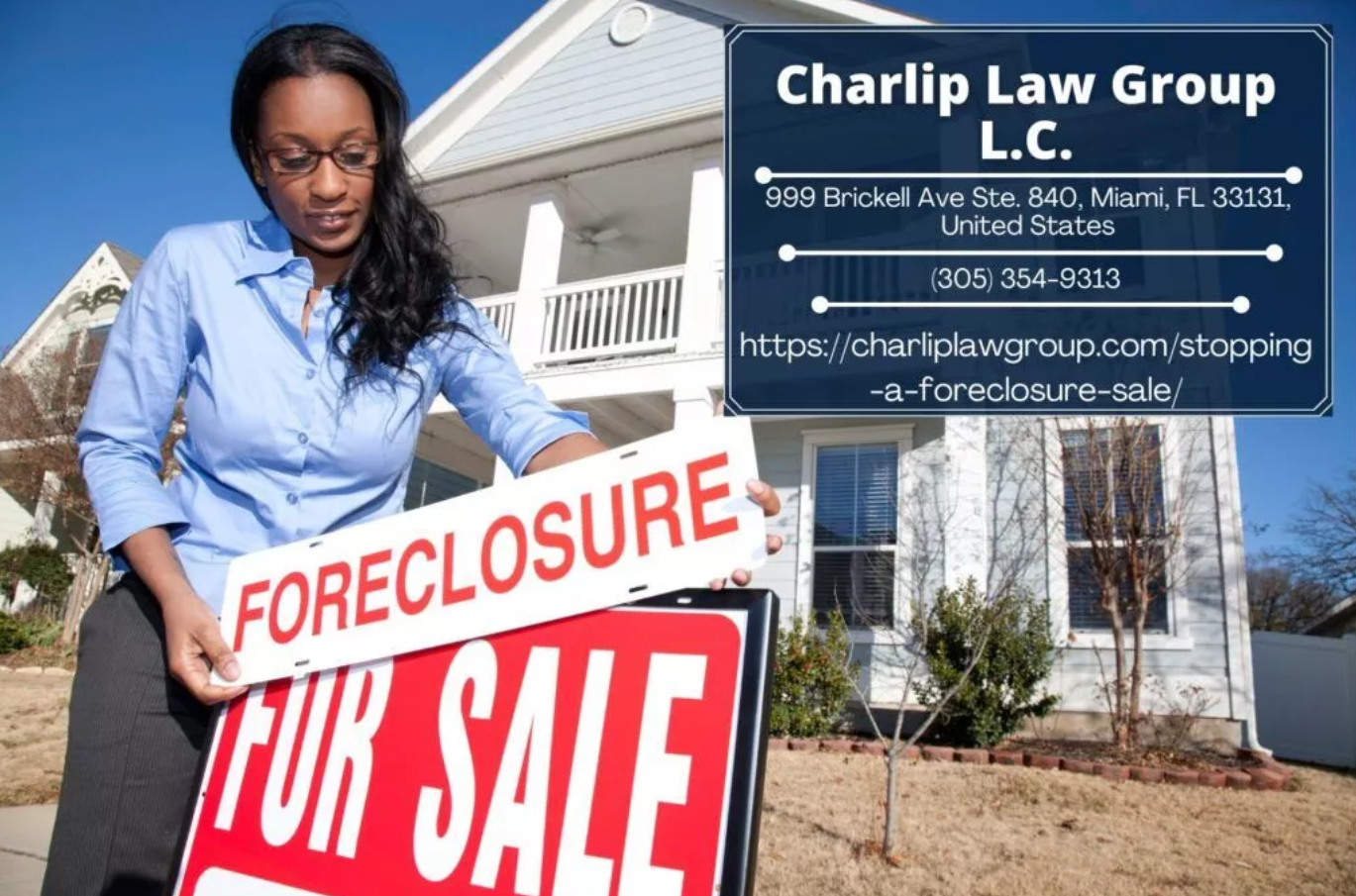 The Florida foreclosure defense lawyer explains, "After a judge rules in favor of a mortgage lender in a foreclosure action, the lender's next action is usually setting up a foreclosure sale. However, the homeowner may challenge the foreclosure and stop a sale of their home if they believe the foreclosure judgment was entered by mistake, given that there has not been a sale and transfer of title to a new owner."
The informative piece by David H. Charlip takes readers through different aspects of foreclosure proceedings, including the use of temporary injunctions or restraining orders and the potential option of filing for bankruptcy. He lends his in-depth knowledge of the field to help homeowners understand their rights and potential legal remedies in the face of a foreclosure sale.
In particular, Charlip emphasizes the importance of a homeowner proving that they would suffer irreparable harm if the foreclosure sale is allowed to proceed. He articulates, "A homeowner can show this by arguing that this is their home, and should the sale be allowed to proceed they would lose out on a unique asset."
With a wealth of experience in foreclosure defense, Mr. Charlip's insights into stopping a foreclosure sale provide a rare and valuable perspective. His guidance on what to do when faced with a foreclosure sale is a necessary resource for homeowners navigating the legal complexities of foreclosure law.
Pivoting towards potential solutions, David H. Charlip notes, "Filing for bankruptcy also has an effect of stopping a foreclosure action against a homeowner for a period of time. However, depending on how far along the foreclosure proceedings have gone, filing for bankruptcy may not be an advantageous move."
The article also provides information on the typical timeline of foreclosure procedures in Florida, shedding light on the judicial processes that homeowners may encounter. This underscores the importance of homeowners consulting with an attorney to discuss potential implications of their choices.
Mr. Charlip's astute insights into foreclosure law are deeply rooted in his commitment to justice and his dedication to ensuring that individuals understand their legal rights and options. This article serves as a guide for homeowners, offering them the information they need to navigate a challenging and often overwhelming process.
About Charlip Law Group, L.C.:
David H. Charlip of Charlip Law Group, L.C., based in North Miami, Florida, is renowned for his contributions to foreclosure law. His firm is dedicated to helping clients understand and navigate the complexities of foreclosure proceedings. Through a commitment to justice and a keen understanding of foreclosure law, David H. Charlip and his team strive to ensure that individuals have access to the legal resources they need when facing foreclosure. 
Media Contact

Company Name
Charlip Law Group L.C.
Contact Name
David H. Charlip
Phone
(305) 354-9313
Address
999 Brickell Ave Ste. 840
City
Miami
State
Florida
Postal Code
33131
Country
United States
Website
http://www.charliplawgroup.com/