New York, NY – ForHair NYC Restoration Clinic – Dr. John Cole is one of the top-ranked hair transplant specialist centers in New York. The center boasts a team of experienced specialists, including Dr. Cole, a notable name in the industry with hundreds of results for men's and women's hair transplant procedures.
At ForHair NYC Restoration Clinic – Dr. John Cole, the team specializes in restoring confidence and combating the effect of hair loss or hair thinning in men and women using a trademark FUE hair transplant method. The trademarked hair transplant solution, "The Cole Isolation Technique (CIT)," provides a custom intervention to reverse the effects of hair loss and hair thinning while minimizing scarring and other common effects associated with traditional hair transplant procedures.
With Hair Transplant NYC from ForHair NYC Restoration Clinic – Dr. John Cole, patients will enjoy minimal scarring, non-invasive, and longer-lasting hair loss solutions. The center's spokesperson added: "Dr. Cole's signature approach involves customized hair transplant solutions suited to each patient's unique needs. Our minimally invasive procedures encourage maximum hair growth while preventing the often painful and embarrassing effects of other hair treatments. The result? A natural-looking hairline with undetectable scarring and long-lasting coverage."
ForHair NYC Restoration Clinic – Dr. John Cole – Hair Restoration NYC presents an array of hair transplant and restoration options for patients to choose from based on their concerns and needs. The facility offers FUE Hair Transplants, which involve transplanting many hair follicles from the donor zone to the thinning or balding area while maximizing the number of available grafts and mimicking natural hair growth. This procedure is minimally invasive, with little to no pain, and is recommended for patients looking to avoid scars.
The center also offers FUE No-Shave Transplants, also known as undetectable FUE. This procedure doesn't require a donor area to be shaved before transplanting. The donor area is instead trimmed, making the procedure undetectable to the public. Dr. Cole is happy to be the first and only hair surgeon offering the No-Shave FUE hair transplant worldwide.
Patients can also choose PRP for Hair Loss procedure which leverages Platelet-rich Plasma from the patient's blood to improve hair growth in the affected scalp areas. The center also offers Exosome stem cell treatment which promises rejuvenated hair growth and revitalized follicles.
ForHair NYC Restoration Clinic – Dr. John Cole is taking new patients and can be reached via phone at 678-566-1011. For more information, visit their website or office at 35 W 45th St 3rd Fl Suite 3, New York, New York, 10036, US.
Media Contact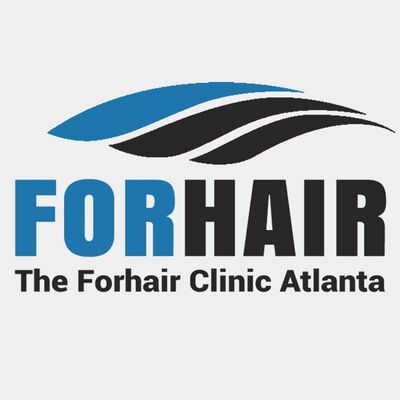 Company Name
ForHair NYC Restoration Clinic – Dr. John Cole
Phone
678-566-1011
Address
35 W 45th St 3rd Fl Suite 3
City
New York
State
New York
Postal Code
10036
Country
United States
Website
https://www.forhair.com/forhair-nyc