New York, NY – Quick fixes in weight loss can be unsettling for individuals seeking long-term resolutions or healthy lifestyle choices. However, if eating habits or workout routines are not giving desired toned/fit results, ForHair NYC Restoration Clinic – Dr. John Cole recommends Emsculpt Neo in NYC. The clinic provides body shaping and hair restoration procedures to help patients regain their confidence or look/feel better. 
Emsculpt is a non-invasive and FDA-approved treatment that builds and tones muscles while burning fat. Previous studies show that the body-shaping procedure increases muscle growth by 25% and decreases fat by 30% on average. While these statistics prove the efficiency of the clinic's Emsculpt NEO treatments, the physician educates patients about the procedure, after-care treatments, short/long-term health tips, follow-up appointments, and many more. An Emsculpt treatment session consists of an easy 30-minute, virtually painless session with no downtime. Patients experience natural-looking fat reduction results, sculpted physiques, firm muscles, and improved self-esteem. 
Emsculpt NEO uses high-intensity focused electromagnetic (HIFE) equipment to tone muscles and radiofrequency (RF) heating to reduce fat. Through the large paddles, patients experience approximately 20,000 contractions per 30 minutes, stimulating the targeted muscle groups to use more energy. The quick, repetitive contractions cause a chain reaction in the muscles to break down/metabolize local fat cells before the body expels them as waste. Emsculpt tones obliques, biceps, abdomen, triceps, calves, inner/outer thighs, and other areas. Check out their website to learn more about ForHair NYC Restoration Clinic – Dr. John Cole – Emsculpt NYC. 
With the expertise of experienced hair transplant technicians, the clinic also helps patients reverse hair loss/thinning effects to achieve natural and youthful hair/face. A hair transplant procedure allows the surgeon to move hair from other areas of the scalp to the thinning or balding areas. The clinic offers Follicular Unit Transplantation (FUT), Follicular Unit Extraction (FUE), and other hair transplant surgery procedures. Dr. John Cole, a top-ranked hair transplant and body contouring specialist in New York, offers unparalleled solutions for his patients. His trademark FUE method and the Cole Isolation Technique improve hair loss and minimize scarring or other hair transplant side effects. 
Dr. Cole customizes his signature treatments to suit each patient's needs to create natural hairlines and toned physiques. His approach has earned ForHair NYC Restoration Clinic – Dr. John Cole high praise as one of the preferred hair transplant and Emsculpt NEO centers in New York City. 
"Patient satisfaction is the cornerstone of ForHair's approach. Our natural precision, eye for detail, and attentiveness to our patients have led to our worldwide reputation for excellence. Find out how we can help you achieve the look, feel, and confidence you've been dreaming of." – Company Representative.
To book an Emsculpt NEO appointment, visit the clinic's website or call 678-566-1011. ForHair NYC Restoration Clinic – Dr. John Cole is located at 35 W 45th St 3rd Fl Suite 3, New York, NY, 10036, US. 
Media Contact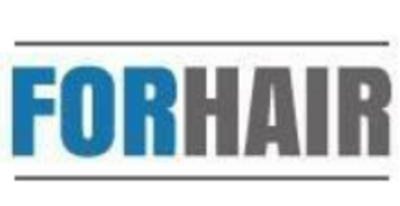 Company Name
ForHair NYC Restoration Clinic – Dr. John Cole
Phone
678-566-1011
Address
35 W 45th St 3rd Fl Suite 3
City
New York
State
New York
Postal Code
10036
Country
United States
Website
https://www.forhair.com/emsculpt-neo-nyc