Roswell, GA: Georgia Fair Offer buys houses in Atlanta for cash, whether an inherited house or the client wants to relocate to another state. A cash offer is also available to homeowners interested in selling their property due to water, mold, or fire damages. Regardless of the reason for selling their home, the company simplifies the process as the client doesn't need to list it or work with a realtor. 
To create a win-win situation in the process of buying houses cash, the company provides the homeowner with the highest customer service — from the initial call to the closing day. Georgia Fair Offer has non-negotiables such as prioritizing people and giving value first. The company is also dedicated to doing the right thing and being a helper regardless of the client's reason for selling.
In addition, Georgia Fair Offer has a streamlined process. The first stage of selling a home for cash is filling out the information form on the website and highlighting key facts about the property for sale. They then schedule a walkthrough before presenting the client with an offer. If the homeowner likes the offer, the company prepares for other processes leading to closing.

Georgia Fair Offer is transparent when calculating the cash offer. To ensure it's not a lowball offer, the team considers various options, such as the After Repair Value (ARV). Also, during the walkthrough, the team takes all the notes on the estimated cost of fixing up and repairing everything. Other considerations when calculating the offer include additional transaction costs and the company's minimum profit. 
Georgia Fair Offer also understands that the client has opted for the cash offer due to the bureaucracy and lengthy processes synonymous with listing and involving a realtor. With that understanding, the closing process, from the initial phone call and walkthrough to closing, takes as little as two weeks (14 days). The client is also exempt from all expenses in the closing process, and their cash offer is not deducted to pay attorney fees. 
Speaking about Georgia Fair Offer, one client stated: "Kelly was instrumental in helping me sell my Atlanta home since I was no longer living in the area. I was given a fair cash offer and ended up closing fast within a couple of weeks. Kelly was transparent about everything from signing contracts to handing over the keys. Thank you again for all your hard work helping me out!"
Georgia Fair Offer is located at 1580 Oakfield Ln, Roswell, GA, 30075, US. Clients interested in selling their houses for cash (and fast) can contact the team at (404) 855-0944. Visit the website for more information.
Media Contact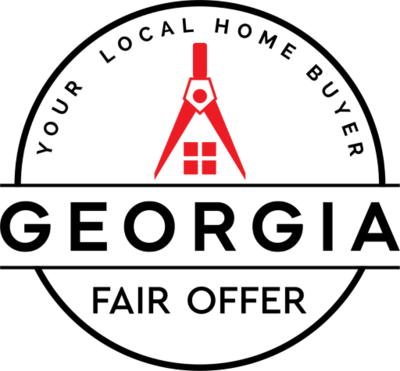 Company Name
Georgia Fair Offer
Contact Name
Kelly Sollinger
Phone
(404) 855-0944
Address
1580 Oakfield Ln
City
Roswell
State
GA
Postal Code
30075
Country
United States
Website
https://www.georgiafairoffer.com/