Nashville, TN – Mavien, a sister company to Franklin-based Lumenate, recently announced its 2022 service line. Founder Luther Tanley says his company offers an extensive list of smart home services, including home automation and home security camera installation.
Mavien was founded on the belief that all homeowners deserve access to affordable and professional smart home services. Recently, the company announced its menu of smart home services for the 2022 season. These include:
Home theater installation. Since the dawn of the pandemic, more and more people have kept their entertainment close to home. And, given America's love of the theater, it makes sense for Mavien to add home theater installation to its list of options. Mavien offers large projection screens, professionally-installed Dolby surround sound systems, acoustic treatments, mood lighting, and even home theater furniture.
Home security camera installation service. Although many people work from home now, it's not always possible to stay in one place. For this reason, Mavien also offers home surveillance, which includes access to smart technology that allows homeowners to monitor their properties from anywhere.
Smart home installation. Smart home installation is smart home automation at its very best. Mavien is a proud Platinum Dealer for Control4 and offers customers in the Nashville area smart home connectivity via the Control4 app. Homeowners no longer have to switch from app to app to control their window shades, lights, music, and more.
Smart lighting. Lighting is essential to all homes, and Mavien believes that lighting should be smart, intuitive, and easy. The company's technicians are experts at helping homeowners determine the best lighting setup for each room in their home. Luther Tanley explains, "Lighting needs change throughout the day, and even according to a person's mood. Mavien can create the perfect lighting control system for families that enjoy movies, need a winding down routine, or simply want a brightly-lit kitchen."
Whole home audio. Many smart home devices can control audio, but only Mavien can make these devices, including smart home hubs and speakers, blend seamlessly with a home's current technology. For consumers who wish to control the audio throughout their homes without having to have the same sound in each room, whole home audio is the way to go.
Outdoor lighting automation. A family's outdoor spaces are important year-round, especially in the Nashville area, where temperatures can remain comfortable through the end of December. Mavien offers lighting, audio, and video solutions for pools, patios, and more.
Home network. Online connectivity is essential around the clock. Mavien offers expert network installation to provide homeowners with reliable Wi-Fi in homes big and small.
About Mavien
Mavien is more than just a lighting and smart home automation company and more than just a sister company to Lumenate. The technology provider was founded on the belief that all families should have access to the creature comforts that make a house a home. For more information about Mavien, visit their website or give them a call.
Media Contact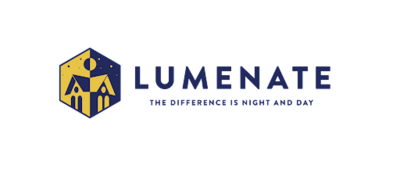 Company Name
Lumenate
Contact Name
Luther Tanley
Phone
615-323-3124
Address
6205 River Oaks Ct.
City
Brentwood
State
TN
Postal Code
37027
Country
United States
Website
https://lumenate.com/