Safeguarding your family legacy and putting your affairs in order
Dulwich, South Australia – When building a family, business, career, or a prosperous future, people need to plan ahead and to make the right decisions for themselves and their loved ones. Genders and Partners help individuals plan for every stage of life's journey in convenient, courteous, and effective ways. 
Still family-owned after 3 generations, Genders and Partners take care of generations of Australian families by offering Wills, Estate Planning and Probate throughout South Australia. 
Clients of this highly-respected law firm gain peace of mind and receive prompt and expert advice to help them care for their families. 
Genders and Partners use modern integrated estate planning solutions customised to a family's unique circumstances. They listen and understand clients' needs to give friendly and sensible advice for wealth management.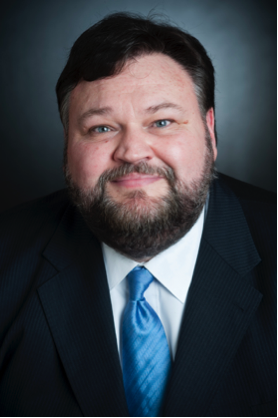 Many people mistakenly believe that having a simple legal Will covers all their needs when it's only one piece of the legal protection puzzle. Genders and Partners put clients' affairs in order and educate them on how to protect their families and assets with modern integrated estate planning methods. Clients can safeguard their health, family and assets, for when unexpected events arise with well-drafted estate planning documents such as a Will, trust, advance care directive, enduring power of attorney, and other delegations and directions. 
The Will-making process is a highly specialised task with potentially complex legal, financial, and tax implications. For this reason, Genders and Partners take time to understand a client's circumstances, needs and wishes before creating an appropriate strategy. 
As probate and estate administration lawyers, Genders and Partners sort out the estate of a deceased loved one, allowing families to grieve and move forward. They understand the process of applying for probate in this specialised area of law, and they're committed to educating clients about the different types of administration, and how to resolve family disputes. 
As experts in this highly specialised area of law, Genders and Partners can help spouses and children of the deceased challenge Wills based on lack of capacity, undue influence, improper execution, fraud, lack of informed consent, and many other circumstances. They can also assist appropriate persons to claim greater provision against the estate of a deceased person.. 
Clients of Genders and Partners receive access to free e-books, newsletters, and blog articles to learn more about elder law and estate planning law. Their approach and commitment to excellent customer service have earned the law firm nearly 100 5-star reviews and many positive testimonials. They've also earned prestigious awards and appeared in the media to empower and educate individuals to protect themselves, their family and their assets. 
Call (08) 8212 7233 or Genders and Partners to book a free no-obligation telephone consultation. Genders and Partners is located at Level 3, 169 Fullarton Road, Dulwich, SA, 5065. 
Media Contact

Company Name
Genders and Partners
Contact Name
Rod Genders
Phone
(08) 8212 7233
Address
Suite V1, Level 3, 169 Fullarton Road
City
Dulwich
State
SA
Postal Code
5065
Country
Australia
Website
https://www.genders.com.au/