Singapore, SG – QQStudio is a product packaging company that helps brands and businesses build an increasing customer base by improving product packaging appearance, friendliness, and customer experience. Their custom product packaging design and production process have helped many clients scale their business by presenting the perfect packaging solution to their customers. Having been in business for years, they continue to expand their product packaging solution by studying and enhancing the function of food packaging materials.
The custom pouch for food packaging by QQStudio is perfect for businesses and brands at all development stages, whether they are a new brand looking to take the market by storm or an existing brand looking to launch a new product. The custom packaging solution is also ideal for resellers and wholesalers interested in growing their market share.
QQStudio offers a diverse array of custom food packaging designs, including the three-side seal pouches, ziplock bags, stand up pouches, and spout pouches. Clients can get started by contacting them to discuss their specific product packaging needs, or they can select a specific pouch type and print quantity needed to get their business the visibility needed. QQStudio has a streamlined ordering and processing pipeline that allows the client to mail specific requirements, features, size, shape, and artwork to the team. QQStudio has designed a full set packaging of spout pouches using CMO for the client who produces instant soup. The whole set, including an internal bag, an external bag and a carry gift bag, features sleek design as well as practicality. QQStudio took customers' needs into consideration, built their business brand from packaging design and improved convenience for end consumers.
Upon receipt of the specifications and instructions, the team proceeds to the digital mockup and approval stage, where a digital sample of the product package is produced and sent to the client for approval. Clients have a chance to make adjustments to their design to ensure that it perfectly aligns with their needs and expectations. To ensure client satisfaction, QQStudio offers a semi-product test print where the customer confirms the material, design, packaging, and all other details match their specific needs.
QQStudio proceeds to mass production following the approval of the test print. The team guarantees a strict production and shipping timeline to meet their client's needs. Their product packaging solution is available to businesses across different industries, including bakery, BBQ meals, coffee, candy, cookies, drinks, herbs, honey, pet food, snacks, sauce, tea, steamboat set, soup, etc.
Business owners looking to try out the product packaging solution offered by QQStudio can request a free sample to get started. The company trusts the quality of packaging materials used and guarantees they are the best in the industry.
Get in touch with QQStudio to discuss specific product packaging needs via email at sales@qqstudio.sg. They can also be reached via their website's contact us section as well.  
Media Contact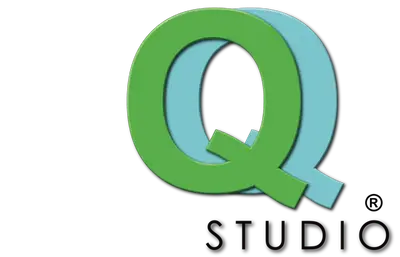 Company Name
QQStudio
Contact Name
Fairy
Phone
65 9179 7300
Address
10 Ubi Crescent UBI TECHPARK Lobby D #05-74
City
Singapore
State
Singapore
Postal Code
408564
Country
Singapore
Website
https://www.qqstudio.sg/