Fresno, CA – Soku Inc. plugs into the cryptocurrency world with a bigger vision to make cross-chain fluidity better and more seamless for cryptocurrency users. This mission has pushed the company to launch the second version of its crypto exchange, which is now a cross-chain aggregator that supports eight chains. The V2 of its cross-chain aggregator further solidifies the company's claim as the first cross-chain AMM Aggregator DEX with 8 chains.
Announcing the V2 Soku Inc. dApp, the company now supports token swaps from chain to chain while providing the best prices for both. With the platform having multiple use cases, traders will be able to uncover potential projects early on the SokuSwap dApp and follow those projects as they grow to become successful, all using the dApp's multi-functions, including trading, staking, and other features. Crypto project owners are also welcome to use the SokuSwap dApp for the support they need to reach a larger audience who believe in their use case and mission.
Welcoming more people to use the cross-chain aggregator, Ryan White, the company's spokesperson, noted that they have implemented several strategies to ensure that users get the best incentives. Some of the incentives for traders include inexpensive trading fees, limit orders, Fiat deposits, and a decentralized system that allows them to trade directly on the blockchains.
"Never pay more than you should. 8 Chain swapping makes SokuSwap the easiest place to trade. The goal is to enable users to make trades wherever they like, with the lowest fees across exchanges, while also allowing users to trade over 15,000 cryptocurrencies," added the company's spokesperson.
More than trading, Soku Inc.'s product, which has been named among the best decentralized exchanges also offers users a chance to earn. Those looking to earn can generate SOKU and other tokens for free with high APRs.
SokuSwap protects its customers and users by implementing a high-level security protocol paired with high-level transparency, especially as its smart contracts are online and available for users to read through.
Take advantage of the cross-chain aggregator and many other benefits by using Soku Inc.'s solution. Visit their website for more information. The company is headquartered at 516 W Shaw Ave Ste. 200-4, Fresno, CA, 93704, United States.

Media Contact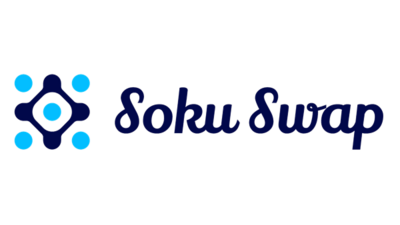 Company Name
Soku Inc.
Contact Name
Ryan White
Address
516 W Shaw Ave Ste. 200-4
City
Fresno
State
CA
Postal Code
93704
Country
United States
Website
https://sokuswap.com/