Stoneham, MA – Initially, the thought of receiving intravenous (IV) therapy may bring to mind images of being hospitalized and receiving medication directly through the veins. However, nowadays, IV therapy has become increasingly popular among people of all ages, as it offers instant results based on their body compositions. The IV Hub Stoneham MA is a prime example of this trend. The medical spa offers clients not only a convenient location but also a friendly staff and a wide range of services, including nutrition counseling, treatments, and wellness coaching, to help improve their quality of life. Their team of carefully selected nurses operates in a warm, welcoming environment where clients can lounge in comfortable chairs, put their feet up, and wrap themselves in cozy blankets while receiving quality IV hydration.
Despite the association with hospital care, IV therapy has expanded beyond traditional medical settings to offer a variety of treatments for wellness and anti-aging. For example, Nicotinamide adenine dinucleotide (NAD+) is a coenzyme in the body that has been shown to promote athletic performance, improve metabolic function, boost brain repair/function, and even slow down aging. NAD+ IV Therapy involves the infusion of 250mg of NAD+ over a period of two hours, with recommended dosing once a week for five weeks. While clients may experience side effects like nausea, chest pressure, lightheadedness, or intestinal cramps during the infusion due to the increase of NAD+ in the body, the benefits of the therapy are substantial. To make it more convenient for clients, The IV Hub Stoneham MA also offers mobile NAD+ IV therapy, where a nurse can visit clients at home or in their office settings.
Besides NAD IV therapy, the company has a skinny drip, hangover IV, 1 liter of normal saline, Myers cocktail, flu relief IV, beauty IV, migraine relief IV, recovery/performance IV, and immunity IV. With the shot bar package, clients can get Vitamin B12/D, Lipo Mino for weight loss, Zofran for nausea, Toradol for pain/body aches, and tri-immune to improve their white cell count. 
The IV Hub Stoneham MA offers Neo-Sculpting, a revolutionary treatment to help clients achieve their ideal body shape. The non-invasive treatment leverages high-intensity focused electromagnetic (HIFEM) technology to target and burn fat in the abdominal area while building muscle. While Neo-Sculpting addresses stubborn fat, it's not a replacement for exercise and a healthy diet, especially for individuals desiring improved overall well-being, a fitness routine, or long-term results. However, it's used with other body sculpting treatments or the company's medical weight loss program, which offers in-store and remote Semaglutide treatments that enable clients to loose up to 10lbs in the first 2 months. The program also gives custom diet and exercise routines that fit clients' needs after a medical history examination. 
As a premier IV therapy Stoneham provider, the company aims to help clients be proactive about their health, whether they need hydration products or necessary vitamins to support normal body function. When clients visit the IV medical spa for a therapy treatment, a professional will check their vital signs and blood pressure before finding the best IV treatment to administer. Once treatment ends, the client goes over easy-to-follow discharge instructions, which include at-home care and lifestyle changes/adaptations. 
Noreen Connolly, Ph.D., RN, the company owner, has worked in numerous healthcare settings since 1992. Passionate about delivering IV therapies to clients feeling sluggish and foggy, she leads a team with in-depth insight and experience in weight loss, wellness, and beauty. Visit their website to schedule an IV treatment, or call (978) 799-7122. The IV Hub Stoneham MA is at 117 Main St, Suite 10, Stoneham, MA, 02180, US.
Media Contact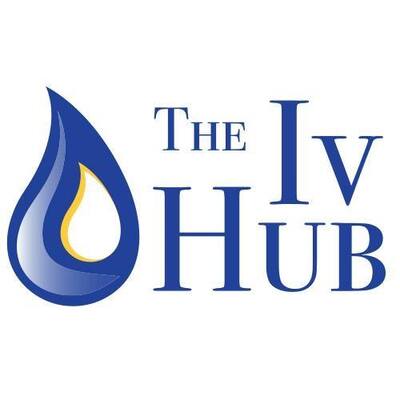 Company Name
The IV Hub Stoneham MA
Contact Name
Noreen Connelly
Phone
(978) 799-7122
Address
117 Main St, Suite 10
City
Stoneham
State
MA
Postal Code
02180
Country
United States
Website
https://theivhubboston.com/stoneham-ma-location/