Clifton Park, NY – Time Square Clock Shop creates gifts of clocks and maps of any waterbody for their clients. Their lake house gifts are custom-made to clients' preferences and budgets. The company works with clients' visions and has a wide portfolio of designs to view and choose from on its website. The lake clocks are multi-layered and laser-carved to show depth. They have the most popular lakes pre-made in stock for easy pick up at their store and offer immediate shipping. 
The gift shop's custom-made lake clocks are battery-powered using AA batteries and have a 10-year warranty. They capture the clients' preferred lake and the surrounding areas with up to three levels of lake depth. Time Square Clock Shop has round maple-faced wood clocks that are 17.5 inches. The designer can add other landmarks and details upon clients' requests. Their customized lake house gifts like clocks, maps, and serving trays carry the benefit of engraving meaningful messages and symbols, while their pre-made ones are convenient and ready to be picked.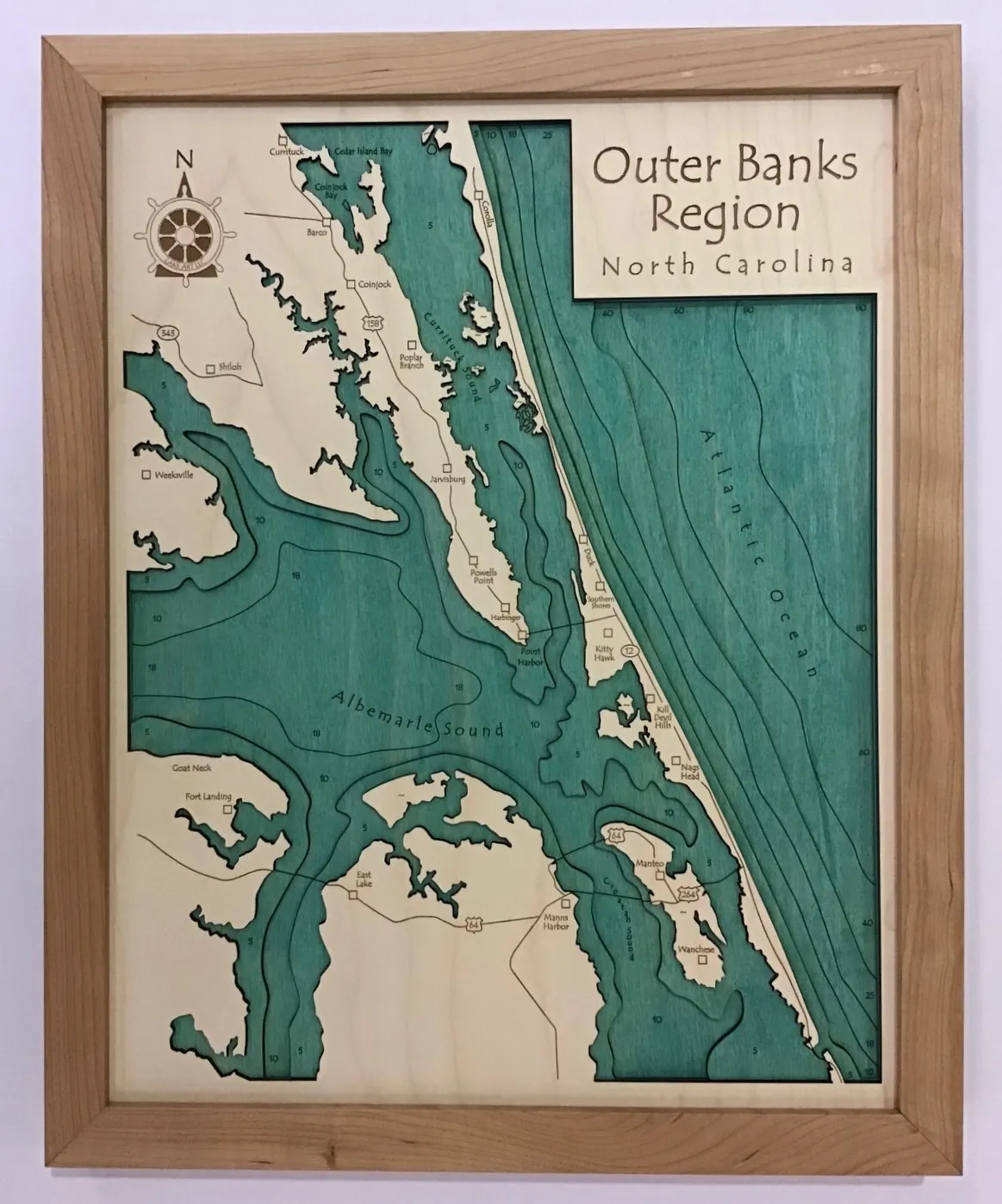 Time Square Clock Shop's customized lake clocks come in options, including great lakes, Maine lakes, Massachusetts, New York, and Vermont lake clocks. Their Maine clocks depict the best-known lakes in the area, from Baxter State Park to Acadia National Park. The clock designers represent each lake on the 484-mile shoreline in one way or another. The Massachusetts clocks feature lakes like Quinsigamond, Cochituate, Chaunbunag, Ashmere, Monomonac, and many others in the state. The company's New York clocks feature lakes Cayuga, Seneca, George, Keuka, and more. Their Vermont clocks have clear depictions of the water sources in the region including Champlain, Bomoseen, Saint Catherine, and Memphrem, among others.
The Clifton Park gift shop uses high-quality materials that provide durability and value for money for its clients. They have a team of trained and experienced designers with great attention to detail and are keen to create positive experiences through quality workmanship and dedicated customer service.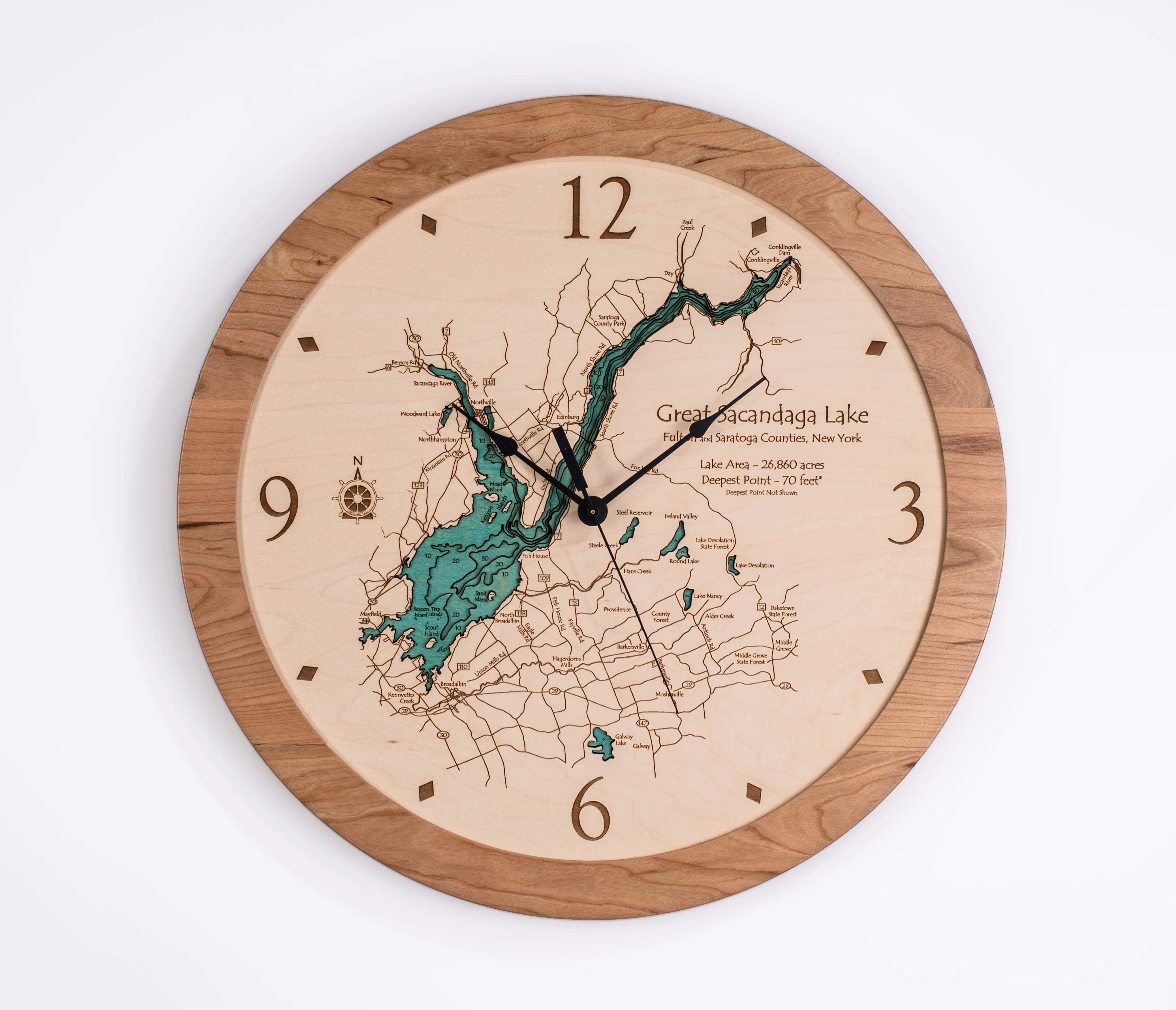 Peter Judd, longtime owner and proprietor, had this to say about their lake gifts, 
"Even though we can't always be at the lake, we can bring the lake to us with these fun and unique gifts. Our lake gifts are cut from wood to display all areas of the waterway that you want to remember forever. Whether the lake is shallow or deep or just beautiful scenery, Lake House gifts will help you relive every moment spent at the lake."
Besides lake clocks, maps, and serving trays, Time Square Clock Shop offers other lake gifts, including seiko watches, citizen watch, luminox navy seal watches, lake cut-out vinyl stickers, and laser-carved lake ornaments. Their clock selection goes beyond lakes to include Allen designs, Bulova, Cuckoo, Howard-Miller, Kit-Cat, Seiko, and wagging tail dog clocks. 
Time Square Clock Shop is located at 22 Clifton Country Rd, Clifton Park, NY, 12065, US. Contact the team by calling 518-371-1300. Visit the company website for more information or to order great gifts for lake lovers in the form of clocks or maps of any lake that are perfect for the holidays, allowing clients to choose any waterway or body of water to be made.
Media Contact

Company Name
Time Square Clock Shop
Contact Name
Peter Judd
Phone
518-371-1300
Address
22 Clifton Country Rd
City
Clifton Park
State
NY
Postal Code
12065
Country
United States
Website
https://www.timesquareclockshop.com/