West Palm Beach, FL – Venture X Franchise has been in business for years and offers a flexible franchising solution to investors and entrepreneurs. As a company that adapts to change, they have spread their businesses across locations by creating the ideal coworking spaces for business owners and companies. Through their flexible coworking space franchising solution, they have been able to help business owners directly while giving financial empowerment to interested franchisees.
"We're able to open locations wherever there is a flexible workspace need, whether in outdoor retail plazas or freestanding office buildings, and we offer a variety of amenities. Our franchisees come from various backgrounds, including hospitality, real estate, the corporate world, and more. Whether you are interested in opening a Venture X franchise as a new career or are simply looking for an investment opportunity, we think you'll be impressed by the flexibility and growth potential of our model," says the franchise's spokesperson.
With over 130 existing and signed locations, Venture X Franchise has expanded into over 30 countries. It is positioned to tap into the proposed 500% industry growth by the year 2030. Investors and entrepreneurs looking to tap into this highly rewarding franchise opportunity to create upscale design coworking facilities can start immediately.
New franchisees coming into the Venture X Franchise will have access to all the help needed to establish and make their business profitable. The franchise offers training and support services that position the franchisee to see the many possibilities of tapping into a technology-driven world. The initial training for new franchisees is comprehensive and gives access to specific tools that are essential for business success in their chosen location.
The team at Venture X Franchise will also prepare franchisees for ownership by showing them the inner workings of the business model. This initial, one-week in-house training will be held at the Venture X Franchise headquarters in West Palm Beach. Franchisees will also get the needed start-up support, especially as the franchise will allocate a corporate representative to provide onsite coworking franchise training support through operations and marketing setups and community development strategies.
New franchisees will also get help with marketing support to generate leads for their coworking space. The franchise is currently targeting North America, Africa, Europe, Asia-Pacific, and Central and South American locations. Interested investors and entrepreneurs are encouraged to follow Venture X Franchise across their channels for updates.
Experience the power of tapping into a growing industry with huge growth potential backed by a foolproof business model with Venture X Franchise. Get started by contacting Venture X Franchise via phone at 561-578-2954 or visiting their website. Their office is at 2121 Vista Pkwy, West Palm Beach, FL, 33411, US.
Media Contact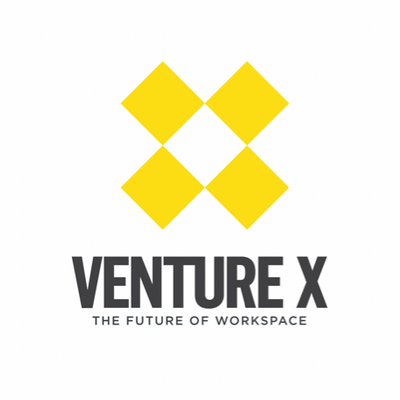 Company Name
Venture X Franchise
Contact Name
UFG
Phone
561-578-2954
Address
2121 Vista Pkwy
City
West Palm Beach
State
FL
Postal Code
33411
Country
United States
Website
https://venturexfranchise.com/